According to studies humans have more than 6,000 thoughts a day, and 80% of them are mostly negative self-talk or self-criticism.
But why do most of our thoughts are negative? It could be because of your mindset, things happening around you, or simply because that's how the brain protects us.
However one can debate if seeing the glass half empty is good, but the problem is negativity can be the root of anxiety, depressions, and most importantly overthinking.
And a lot of times these things stop us from doing our best and moving forward.
So here are few crystals that can help you flush those toxic thoughts and embrace positivity in your life:
Moonstone:
When we are discussing positive vibes the famous moonstone comes first, as this beautiful gemstone can promote your positive thinking, intuition and inspire you.
Moonstone can also help you make a big change in your life or start something new as it is also known for "new beginnings".
It can encourage you to take risks, overcome self-doubt, get rid of stress, and provide stability to keep you calm and centered.
Moonstone comes in wide shapes to carry around with you whether that be jewelry or simply in your pocket.
Keeping this around your work area can bring clarity to your mind and give you positive vibes throughout the day!
Rose Quartz:
Negative thoughts can often come up because of our unhappiness, lack of trust in people around us, or lack of love.
Rose Quartz is known to heal things like these and restore your faith.
The pink stone restores your trust in relationships so ultimately you have fewer doubts, so you have fewer negative vibes around them.
As often times our negative thoughts are based on protecting us from scenarios of "What if?".
Overthinking can lead to insecurity and one may think they have lost their self-worth.
This crystal also helps you have the confidence to believe in yourself and hence promote positive thoughts.
Other than helping you to trust people, it is also important to have empathy towards people and understand their actions.
Why is someone acting that way? Maybe something is wrong in his/her life, Maybe I need to take it easy on them.
This crystal is known to make you feel like this, so you can build better relations and give respect to others.
Fluorite:
Do thoughts like these come up in your head:
What is my purpose?
What are my goals?
What should be important in my life?
If they do then Fluorite can help you gain some clarity in your life.
It is easy to get lost sometimes and have a feeling that we are going nowhere.
Self-awareness does not come naturally to everybody, and when we doubt ourselves we encourage our monkey mind to overthink.
Fluorite helps you gain clarity, increase your focus, declutter your vision and motivate you to take action in your life.
As often times we tend to overthink when we are not acting just reacting to circumstances.
So this blue beauty can help you understand your goals and map out plans.
Turquoise: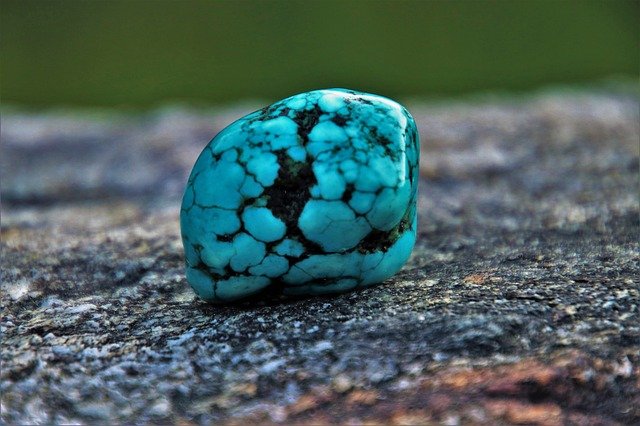 Social anxiety can cause us to think about everything that can go wrong if we open our mouths without thinking.
Like what if I said this in my meeting or at a family event?
Thoughts like these can often make us think negatively and stop us from living our life at best.
So Turquoise is a powerful stone that can help you feel more like an extrovert in conversations, social events, or gatherings.
This crystal can bring you peace and make you feel comfortable during times like these.
Turquoise is also known to bring good luck to the wearer and can bring emotional stability to make you less anxious and more confident.
Final Thoughts:
Negative thoughts are not just bad for situations that you currently are into, but they can also bring depression and stress to your soul and body over a long period of time.
So above crystals are known to help you deal with negativity and bring positive vibes back in your life.
But if you really suffer from major depression it is better to talk to someone or consult a doctor.
Other than that bringing these crystals to your life will only help you if you take action.
Let us know which crystals you like the most, and which ones are you currently using.
Thank you for reading!