There has been a recent spike in people who are getting to know about crystal healing and using it as alternative medicine.
But finding the right crystals or gemstones that can help you is a challenge itself.
As we all know there are a lot of people who are selling crystals to make money instead of helping the buyer so it is important to be educated first to avoid being scammed.
So here we have listed and explained what to see for when you are looking for your first crystal:
Why Do You Want It?
Perhaps the most important question when it comes to selections of crystals is, why do you want a crystal?
What are you currently struggling with? Identify how you feel and how you want to feel.
Asking questions like these and the ones below will help you find out the reason to choose a crystal:
Do you want more positivity in your life?
Do you need a daily detox routine?
Do you want to attract love in your life?
Do you want to improve your business or wealth?
Do you want to aid your memory?
Do you want to clean your aura?
When you are selecting crystals asking questions like these can declutter your brain and avoid buying the wrong crystals or so many at once.
And just to be clear start with 1-3 good crystals and avoid buying too many too soon.
Each crystal has its own unique abilities that we are gonna discuss in this post later on, so having a specific goal in mind when buying the crystals can help you reap the beautiful benefits of crystals.
Crystals For Beginners:
Now that you know your "why" of choosing crystals here are few crystals that you can try as a beginner:
Now that you know your "why" of choosing crystals here are few crystals that you can try as a beginner:
Rose Quartz: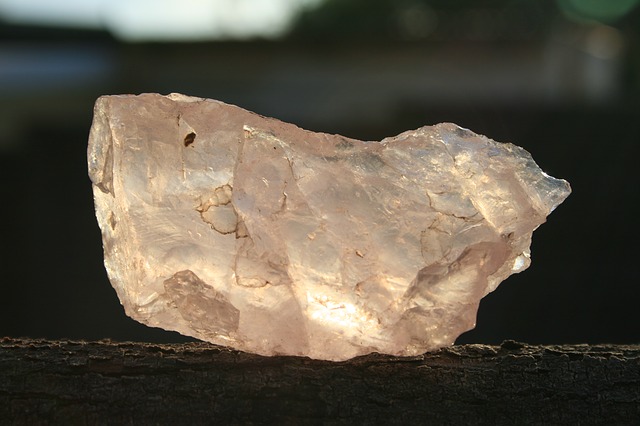 One of the best crystals to start with is with this beautiful pink stone, as you might have guessed this crystal is for love.
It is known to restore your faith in other people by promoting friendship, caring, and deploying empathy for others.
This in turn reduces jealousy for other's lifestyles and deploys unconditional love to the user.
It can even help you at times of grieve and can also increase self-love.
If you want to introduce some good company in your life then this is the crystal to go with.
Jasper:
This crystal has been called the "supreme nurturer" by healers. It is said that to the wearer it provides relaxation, a feeling of calmness, and ease in their body, mind, and soul.
Other than that Jasper can also promote feelings of compassion, completion, and containment.
All these qualities can help the wearer from dealing with stress, hard times while increasing positivity in their thoughts by absorbing negative energies.
You can also use Jasper at work as it can provide clarity and quick thinking which is much needed in our work to give the best of us.
One more reason to keep this in your office is that it can protect you from radiation that comes from your devices that can trigger insomnia, stress, and sometimes unproductivity.
So if you want some positivity in your life and want to relax better this is the crystal for you.
Citrine:
If you are running low on motivation then citrine is certainly the crystal to try.
Citrine is known to bring joy, prosperity, happiness, comfort, and success to the wearer's life.
This beautiful yellow stone is also used to attract wealth and enjoyment of life by the users.
Often times we are caught up in the rat race and forget to enjoy the reason we even started it all, so it is important to pay attention and enjoy the fruits our life has to offer.
But that's not all, this crystal also provides physical benefits: aid in digestion, treatment of diabetes, assisting in improving kidney and bladder conditions, etc.
This is one of the best crystals for wealth prosperity and success.
So if you are someone who is looking for enjoyment, stability, health, and wealth in your life Citrine should be perfect for your needs.
Amethyst:
The last on our list is Amethyst it is an attractive-looking purple blue crystal that is known for its incredible protection and healing.
One of the best crystal stones to attract wealth.
The effects of these crystals are great for beginners who are early in crystal healing, this crystal is known to help in a lot of physical health as:
Assisting in better sleep.
Enhancing the immune system for better protection from illness.
Aiding digestion.
Reducing headaches.
Improving skin appearance.
Balancing hormones.
And emotional benefits like:
Purity in thoughts
Balancing sanity
Helping through addiction
Balancing emotions.
So if you want a crystal that does a lot of good even as a beginner then Amethyst would be a great choice.
Few things to remember:
We have discussed how to choose the crystals and which ones to try but you should remember few things as you proceed with crystal healing:
First, make sure that you feel connected to the crystal.
Be sure to identify your struggles.
Watch out for myths regarding crystals and be realistic.
Crystals will assist you in your journey but you have to apply your own efforts.
If you are currently on prescribed medications use crystals with them and don't skip them
Have you used any of these crystals before? Did you buy one of these after reading?
Let us know below!
Thank you for reading!